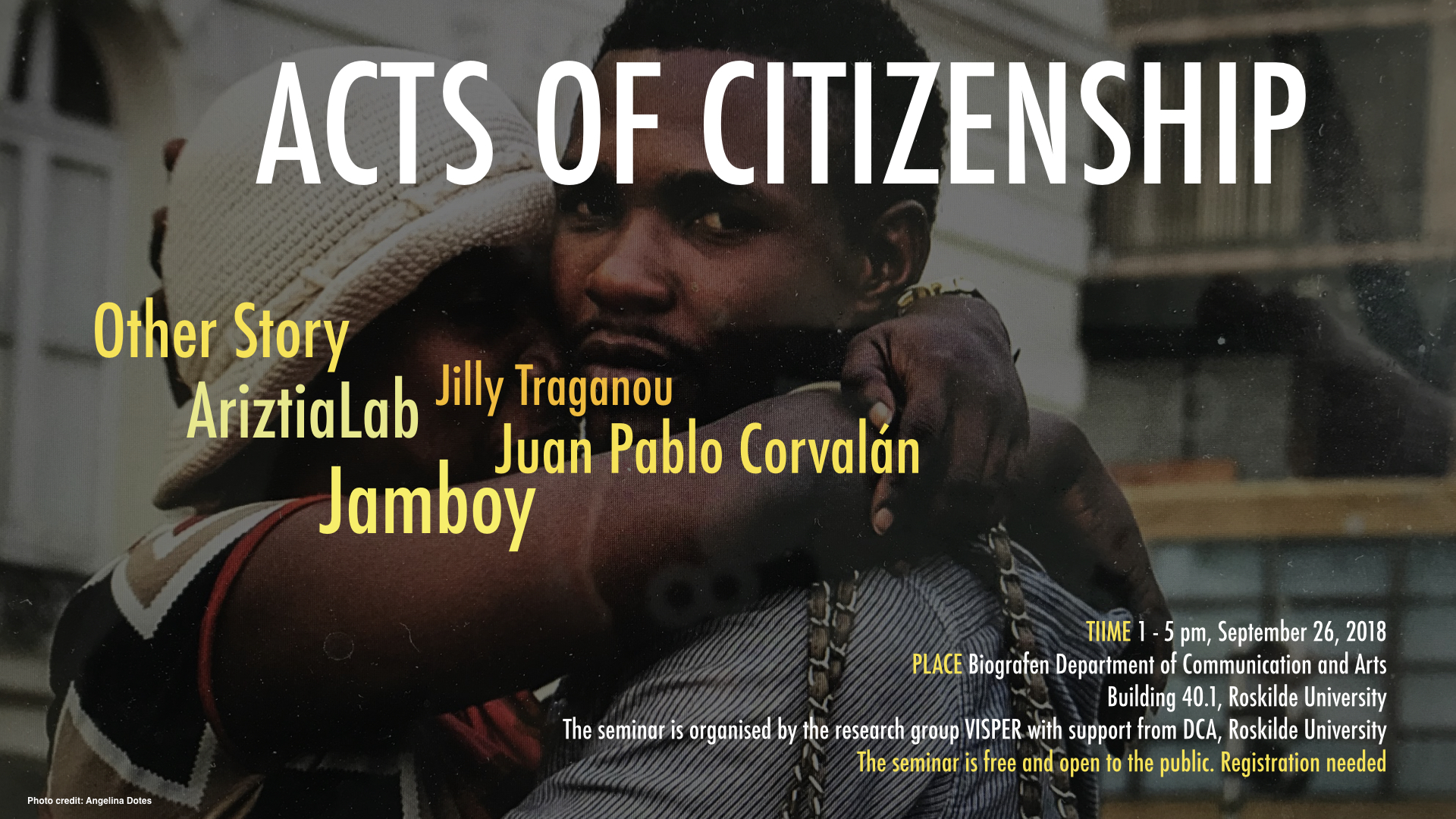 Seminar om medborgerskab, medieaktivisme og mobilitet afholdt på IKH, Institut for Kommunikation og Humanistisk videnskab.
Af Michael Haldrup og Kristine Samson
I dag er mobile mennesker mere normen end undtagelsen, har den canadiske politolog Engin Isin fornyligt udtalt (2018: 115). Med udgangspunkt i denne iagttagelse stillede VISPER-gruppen på Performance Design i september skarpt på de udfordringer som dette skaber for at tænke og påberåbe sig medborgerskab og rettigheder i en verden domineret af territorielt baserede statsinstitutioners forsøg på at håndtere de forandringer skabt af den "tredelte krise" (Sheller 2018) som vekselvirkningerne mellem de globale klima-, urbaniserings- og migrations-kriser forårsager.
Seminaret var tilrettelagt som en blanding af analyser konflikter om rettigheder knyttet hertil samt eksempler på dokumentaristers og aktivisters arbejde med at synliggøre disse.
Kristine Samson fra Performance Design tog i sin introduktion udgangspunkt i Isin's forståelse af medborgerskab som konkrete handlinger (Isin og Nielsen 2008) og betonede, at det påtrængende spørgsmål i dag ikke så meget er knyttet til teoretiske eller begrebslige sondringer, men spørgsmålet om, hvordan man skaber et grundlag for handlinger; handlinger der åbner for mangfoldige formuleringer af medborgerskab og rettigheder for de berørte grupper. På denne baggrund formulerede hun ideen om et tredelt agency i forståelsen af medborgerskab: handlinger foretaget af de berørte befolkningsgrupper, handlinger foretaget  af forskere, aktivister og dokumentarister som arbejder med at synliggøre disse, og handlinger som berører og engagerer et publikum og andre medborgere.
Herefter præsenterede Jilly Traganou, New School, New York en analyse af protestlejren ved Standing Rock, US i forbindelse med den amerikanske regering s beslutning om at føre en olierørledning gennem det drikkevands-reservoir som områdets Sioux-indianere er afhængige af som et kollektivt og materielt design; et "leksikon af ting og praksisser"  som foregreb radikalt alternativer former for ikke-statscentrerede former for medborgerskab. Juan Corvalán, Universidad de las Americas, Santiago de Chile præsenterede efter en global analyse af den rolle som territorielle grænsers geografiske arkitektur spiller for at regulerer mobilitet og medborgerskab symbolsk, materielt og praktisk.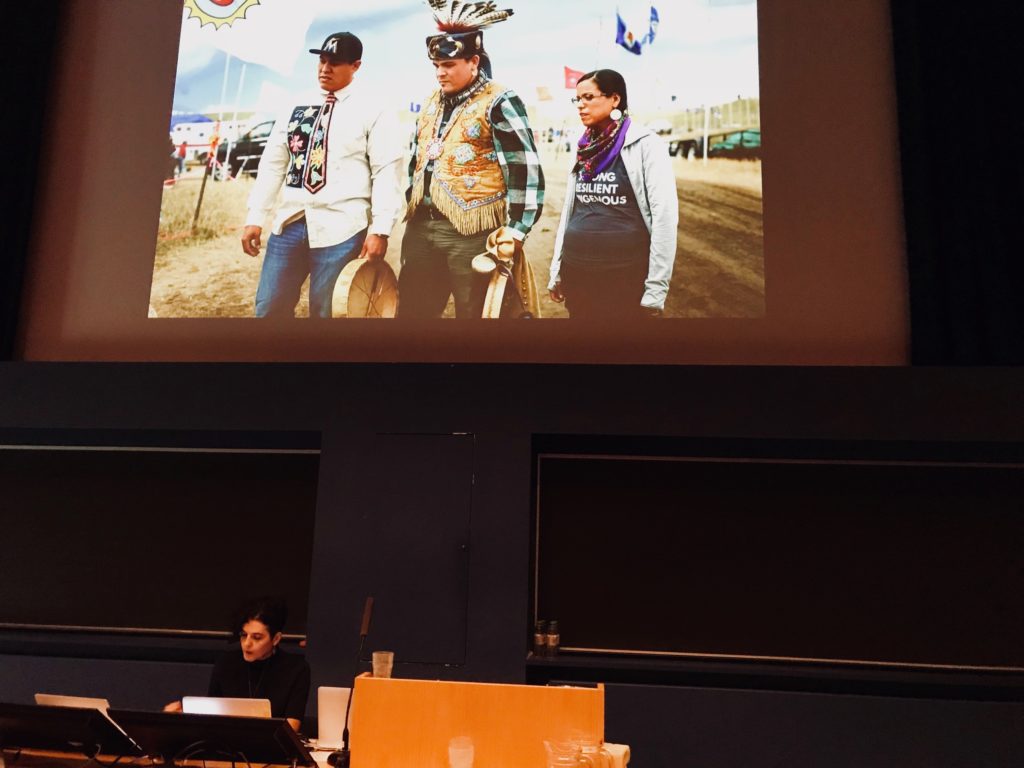 Eftermiddagen fortsatte herefter med den medieaktivistiske del af programmet. ArtiziaLab, Santiago de Chile (José Abasolo) viste dokumentarfilmen "Santiago Babylon" og fortalte om samarbejdet med sydamerikanske sexarbejdere om at synliggøre deres  hverdagspraksis og medborgerskab i Santiagos gader. Danske JamBoy (Lasse Mouritzen og Peter Kærgaard Andersen) viste resultatet af deres samarbejde med en Eritreansk flygtningegruppe bosat midlertidigt i et Nordsjællandsk plejehjem om en dokumentation af fælleskabets hverdag, sorger og glæder, og endelig viste Other Story (Madeleïne Kate McGowan og Marie Bjørn) kortfilmen Um Firas: The Mother of the Revolution som eksempel på deres arbejde med en radikal humanistisk tilgang til produktion og cirkulation af kortfilm om migranter og flygtninge for at styrke synlighed, deltagelse og medborgerskab.
Dagsordnen for den  afsluttende paneldebat mellem repræsentanter for de tre medieaktivistiske kollektiver og modereret af Michael Haldrup blev især sat af Elias Toumeh fra Other Story som via Skype fra Tyskland på baggrund af sin dobbeltrolle som syrisk flygtning (og deltager i én af Other Story's tidligere produktioner) og medieaktivist stillede spørgsmålet: har samarbejde mellem forskere, aktivister og berørte befolkningsgruppe en rækkevidde udover disse til et bredere publikum af borgere og beslutningstagere, og hvordan kan dette perspektiv styrkes?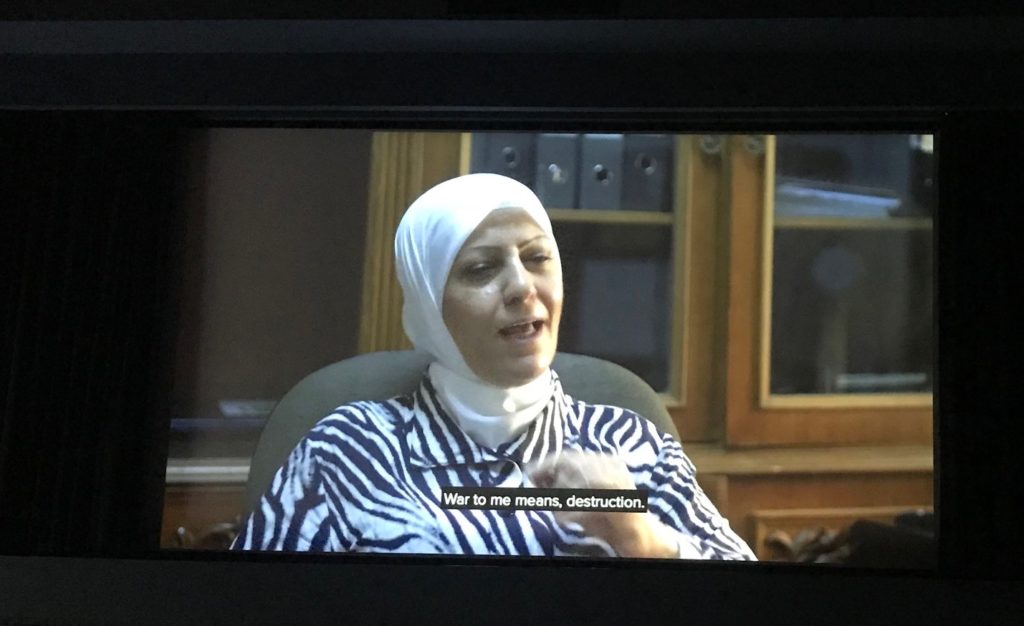 Dette spørgsmål gav anledning til diskussion også efter seminarets formelle afslutning i Roskilde og videre forløb forskellige lokationer i København. Sikkert er det at seminaret har bidraget til en øget opbygning af netværk og opmærksomhed omkring de forskelligartede og dog fælles udfordringer for samarbejdet mellem aktivister, forskere og berørte befolkningsgrupper på tværs af kontinenter og landegrænser om synliggørelse og handlingsberedeskab knyttet til mangfoldige og mobile former for medborgerskab.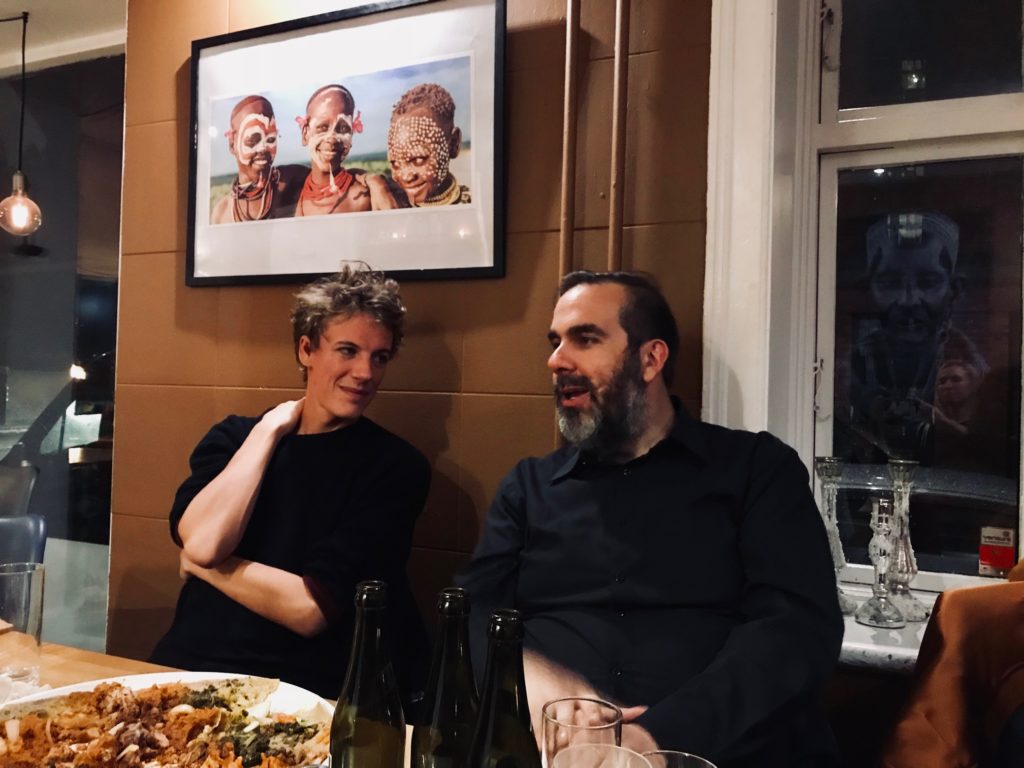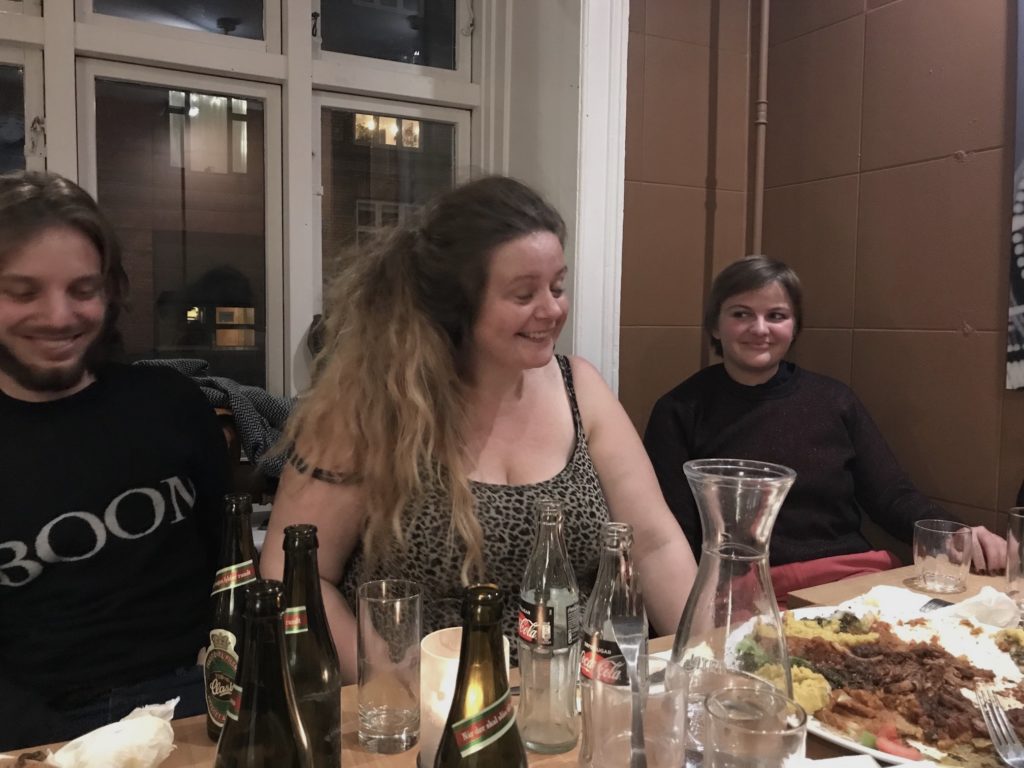 Referencer
Isin, E. 2018. 'Mobile Peoples: Transversal Figurations', in: Social Inclusion 6 (1) 115-23.
Isin, E. F. & Nielsen, G. M. 2008. Acts of Citizenship, London: Zed Books.
Sheller, M. 2018; Mobility Justice. The Politics of Movement in an age of Extremes; London: Verso.
Se mere om Other Story 
Se mere om Jamboy
Se mere om Ariztía Lab
Se mere om Jilly Traganou, Parson's School of Design, New School.
Se mere om Juan Pablo Corvalan Hochberger, Universidad de las Américas, Chile
Se video dokumentation af seminaret på RUC's videoportal